Slither Madness
It's Slither Madness!! hosted by the Cold Slither Podcast!
We are now down to the "Slither Final Four"!

Vote for your favorites and tell a friend or a foe!

Bracket predictions are now closed. If you have filled out a bracket prediction and are eligible, here's what's at stake…
Grand prize bracket prediction winner will receive a G.I. Joe Resolute Cobra Battle Set , along with up to two 25th anniversary GI Joe figures and a cool action background from D&J Toys
Second prize bracket prediction winner will receive a G.I. Joe vehicle and a random GI Joe figure

Third bracket prediction winner will receive a custom dual deck of G.I. Joe/Cobra playing cards and a custom action figure created by JD, co-host of the General Geekery Cast.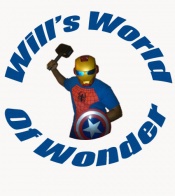 *Prize selections subject to change based on availability. The custom action figure supplied by JD of the General Geekery Cast and cool background supplied by D&J Toys may take longer to create and ship than the other prizes.

Vote for each matchup to crown the eventual Slither Madness Champion!
Rules and Details

:

Bracket prediction contest participants were to fill out a complete Slither Madness prediction bracket on the Challonge site to enter the contest.
DEADLINE TO ENTER A PREDICTION BRACKET WAS WEDNESDAY, MARCH 14 11:59PM EST.
ONE BRACKET PER PERSON PLEASE!
Any person filling out more than one bracket will be immediately disqualified!
The bracket with the most points, second most points and third most points will receive their corresponding prizes.
Actual bracket results will be decided by way of public polls posted across the participating sites listed below. Links to all polls will be accessible via the Slither Madness update posts on ColdSlitherPodcast.com.
In the event of a matchup tie, a consensus of judges from the participating Slither Madness sites will vote on the winner to advance.

The schedule of rounds for bracket prediction and tournament voting will be released as follows:
Thu Mar 8

 

Slither Madness Prediction Contest Registration, Selection Show - 

Wed Mar 14

 

Slither Madness Prediction Brackets Registration Deadline, Slither Madness Rd. 1 opens

Sun Mar 18

 

Slither Madness Rd. 1 closes, Rd. 2 opens (field of 32)

Wed Mar 21

 

 Slither Madness Rd. 2 closes, Rd. 3 opens (sweet 16)

Sun Mar 25

 

 Slither Madness, Rd. 3 closes, Rd. 4 opens (Elite 8)

Wed Mar 28

 

 Slither Madness Rd. 4 closes, Semifinals open (Final 4)

Sun Apr 1

 

 Slither Madness Final Four Ends, Slither Madness Championship Begins

Thu Apr 5

 

Slither Madness Ends. Champion crowned, winner declared all during show recording (

LIVE

?)
Tournament match-up polls will be limited to one vote per browser cookie and IP address.
Attempts to bypass user voting to stuff the ballots will result in the disqualification of that offender's bracket.

Members and contributors to the participating sites and podcasts are not elgible to participate in the contest.
Members/contributors may fill out bracket predictions, however their prediction bracket results will not be counted in the contest.
Podcast guests and regular site visitors, however, are eligible to participate in the contest.

 Results of the Slither Madness champion and first, second and third prize-winning Slither Madness brackets will be revealed during recording of the Cold Slither Podcast on THURDSAY, APRIL 5TH BETWEEN 8PM-11PM EST. A possible live show is being planned, details to be shared on ColdSlitherPodcast.com

Grand prize and Runner up winners will be contacted to arrange shipment of prizes.
Participating sites

:
Will's World of Wonder  , General Geekery Cast , D&J Toys

Slither Madness is a tournament pitting awesome characters against one another in a 64 man (including a woman or two) single elimination death-match to determine who is the awesomest character of all! Regions have been created to capture characters from Comic Books, Wrasslin', TV & Film (including cartoons), and finally, Video Games.
Each character was seeded in his/her region by way of the number of millions of google search results.

All final Slither Madness results per round will be decided by way of public polls spread across a numerous of the sites in the CSP network. Keep up with all polling locations and updates by visiting the Slither Madness Central site at http://coldslitherpodcast.com.
Tune in to our Cold Slither Podcast shows in March to hear discussions, analysis and predictions of Slither Madness matchups.
The combatants in each region

Batman, Daredevil, Superman, Green Goblin, Thor, Doctor Doom, Spider-man, Deadpool
Hulk, Wolverine, Iron Man, Captain America, Green Lantern, The Joker, Wonder Woman, Magneto
 John Cena, Dusty Rhodes, Triple H, Ultimate Warrior, Undertaker,  Macho Man, Hulk Hogan,  Eddie Guerrero,  Chris Jericho, Steve Austin, Shawn Michaels, Bret Hart, The Rock, Ric Flair, Sting , C.M. Punk
 He-Man, Destro, Neo (The Matrix), Storm Shadow, Predator, Raphael (TMNT), Darth Vader, Snake Eyes,  Lion-O,  Cobra Commander, Optimus Prime, Leonardo (TMNT), Megatron, Voltron, Luke Skywalker, White Ranger
Mario, Simon Belmont, Akuma, Ryu Hayabusa (Ninja Gaiden), Ken (Street Fighter), Cloud Strife,  Mega Man, Shinobi, Master Chief, Sonic the Hedgehog, Sephiroth, Sub Zero, Ryu (Street Fighter), Samus Aran (Metroid), Link vs 9 Scorpion
Final Results
| | |
| --- | --- |
| Supreme Champion: | Batman |
| Worthy Adversary: | Link (The Legend of Zelda) |
| | | |
| --- | --- | --- |
| | | |

| | | |
| --- | --- | --- |
| | | |

| | | |
| --- | --- | --- |
| | | |

| | | |
| --- | --- | --- |
| | | |

| | | |
| --- | --- | --- |
| | | |

| | | |
| --- | --- | --- |
| | | |

| | | |
| --- | --- | --- |
| | | |

| | | |
| --- | --- | --- |
| | | |

| | | |
| --- | --- | --- |
| | | |

| | | |
| --- | --- | --- |
| | | |

| | | |
| --- | --- | --- |
| | | |

| | | |
| --- | --- | --- |
| | | |

| | | |
| --- | --- | --- |
| | | |

| | | |
| --- | --- | --- |
| | | |

| | | |
| --- | --- | --- |
| | | |

| | | |
| --- | --- | --- |
| | | |

| | | |
| --- | --- | --- |
| | | |

| | | |
| --- | --- | --- |
| | | |

60

Link (The Legend of Zelda)

| | | |
| --- | --- | --- |
| | | |

| | | |
| --- | --- | --- |
| | | |

| | | |
| --- | --- | --- |
| | | |

74

Ryu Hayabusa (Ninja Gaiden)

| | | |
| --- | --- | --- |
| | | |

| | | |
| --- | --- | --- |
| | | |

| | | |
| --- | --- | --- |
| | | |

| | | |
| --- | --- | --- |
| | | |

| | | |
| --- | --- | --- |
| | | |

| | | |
| --- | --- | --- |
| | | |

| | | |
| --- | --- | --- |
| | | |

| | | |
| --- | --- | --- |
| | | |

73

Link (The Legend of Zelda)

| | | |
| --- | --- | --- |
| | | |

| | | |
| --- | --- | --- |
| | | |

56

Ryu Hayabusa (Ninja Gaiden)

| | | |
| --- | --- | --- |
| | | |

| | | |
| --- | --- | --- |
| | | |

| | | |
| --- | --- | --- |
| | | |

57

Link (The Legend of Zelda)

57

Ryu Hayabusa (Ninja Gaiden)

| | | |
| --- | --- | --- |
| | | |

| | | |
| --- | --- | --- |
| | | |

62

Link (The Legend of Zelda)

38

Ryu Hayabusa (Ninja Gaiden)

54

Link (The Legend of Zelda)

37

Link (The Legend of Zelda)