¿Preparado para simplificar la administración de torneos?
Únete a las millones de personas que confían en Challonge para administrar sus torneos. Más de 1,000,000 llaves creadas.
Enjoy your game, we'll handle the rest
Challonge has a variety of settings that can fit your friday night game with friends.
Elige un tipo
Eliminación Simple
Eliminación Doble
Ronda por Equipos
Suizo
Dos fases (fase de grupos + etapa final)
Añadir participantes
Introduce individualmente o en conjunto
Invita por correo electrónico
Organiza una página de inscripción
Exigir a los participantes que se registren
Informar de resultados
Adelantar los ganadores del partido
Delegar permisos de informes
Notificaciones por correo electrónico cuando los partidos estén disponibles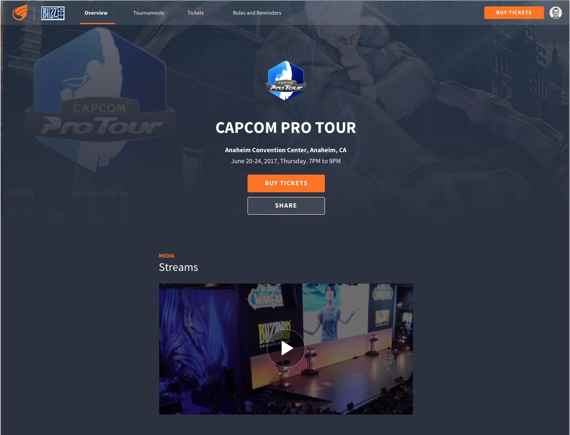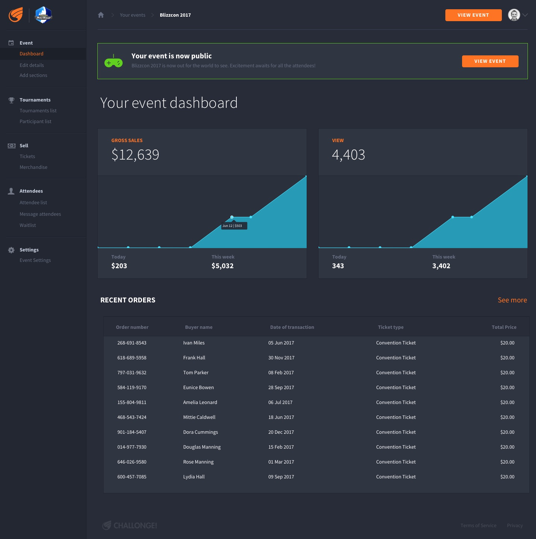 Create event pages for your conventions
Got an event with multiple tournaments? We got you. Use Challonge's Event feature
Multiple tournaments in one
Got a convention with multiple tournaments? Manage them all in just one event page.
Sell tickets and merchandise
From admission to tournament registration tickets. You can also set up merchadise pre-ordering for your event-exclusive merch.
Track your event activity
Track sales, visits, and orders with your event management dashboard.
Providing the right tools for the gaming community
Nuestro objetivo es mantener las cosas simples, pero hay mucho más para explorar,
incluyendo predicciones de llaves, votaciones, y temas de llaves para tu sitio web.
Regístrate gratis