Challonge Premier
Hide ads + Support us
Bad Eddy's Hobbies and Collectibles
Dec. 8th, 2018 at 5:00 PM
We will be doing Smash Ultimate Tournament! $10 venue +$10 pot buy in. 
Members and Smash 4 Tournament winners will not have to pay venue fee, just the pot fee.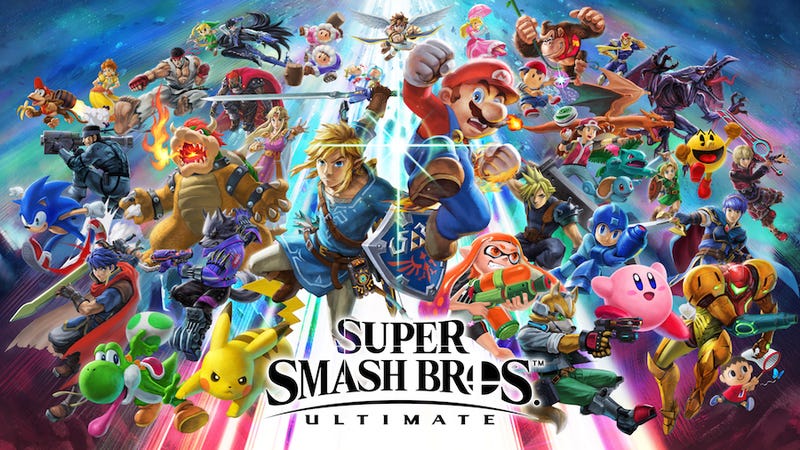 Format (tenative)
Double elimination tournament bracket with random seeding. 
Matches will be best of three (bo3). The finals and loser's finals will be best of five (bo5). 
 All games will be played with three stocks, 7 minutes, no items. 
Stages
The Gentleman Rule: Players may play on any stage, including banned stages, if all players in the match agree to it.  If either player wants Stage Hazards off, then Stage Hazards must be turned off.
If Players can't agree on stages, players will use 1-2-1 banning method on the following stage selection: Final Destination, Smashville, Yoshi's Island: Brawl, Pokemon Stadium 2, Battlefield. Counterpicks can be the following maps: Town & City, WarioWare, Castle Seige, Frigate Orpheon. 
Prizes
If we get 15 sign ups, first place will receive $150 cash prize.
We will also be working with Gamestop to see if we can get some other assorted prizes. 
Also! Dec. 7th all day will be a release party for Smash Ultimate. Members and the winners from Smash 4 Tournament will get in free, everyone else will be $5.
Show Full Description
Final Results
| | |
| --- | --- |
| Supreme Champion: | ThreeChainz |
| Worthy Adversary: | Syliris (invitation pending) |
| Maybe Next Time: | nivE |