准备好你的你的赛事管理了吗?
加入上千人信任的赛事管理工具 Challonge 去管理他們的賽事吧。
Enjoy your game, we'll handle the rest
Challonge has a variety of settings that can fit your friday night game with friends.
选择类型
单淘汰制
Double Elimination
Round Robin
Swiss
两个阶段(小组赛 + 总决赛)
Add Participants
Enter individually or in bulk
通过Email邀请
Host a sign-up page
Require participants to check in
Report Scores
Advance match winners
委托报道权限
赛事的Email通知已经可用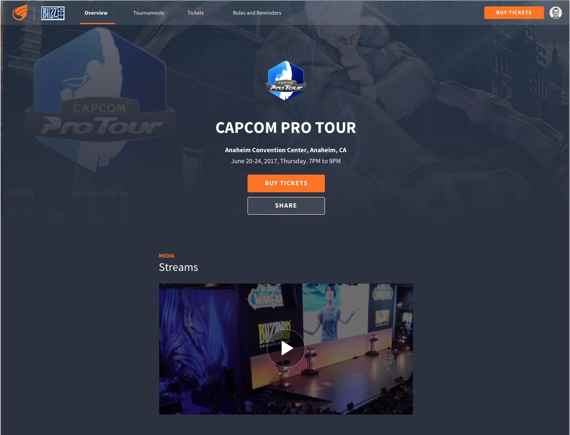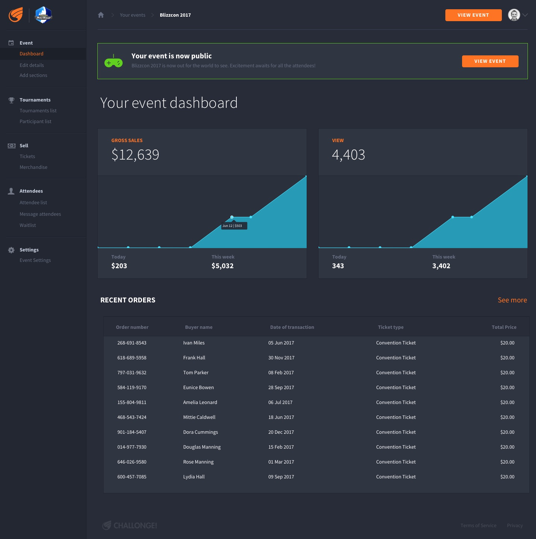 Create event pages for your conventions
Got an event with multiple tournaments? We got you. Use Challonge's Event feature
Multiple tournaments in one
Got a convention with multiple tournaments? Manage them all in just one event page.
Sell tickets and merchandise
From admission to tournament registration tickets. You can also set up merchadise pre-ordering for your event-exclusive merch.
Track your event activity
Track sales, visits, and orders with your event management dashboard.
Providing the right tools for the gaming community
我们的目标是确保简单化,但仍有很多可以探索的东西。
包括淘汰赛预测、投票、以及可以在您网站上使用的主题化的赛程。
免费注册